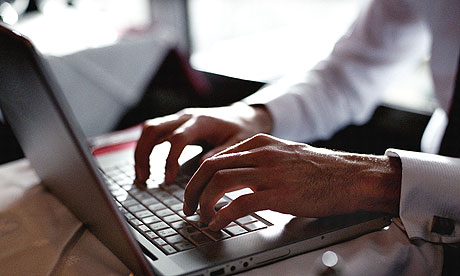 Lavabit, an email service that boasted of its security features and claimed 350,000 customers, is no more, apparently after rejecting a court order for cooperation with the US government to participate in surveillance on its customers. It is the first such company known to have shuttered rather than comply with government surveillance.
Levison said government-imposed restrictions prevented him from explaining what exactly led to his company's crisis point.
"I feel you deserve to know what's going on – the first amendment is supposed to guarantee me the freedom to speak out in situations like this," Levison wrote. "Unfortunately, Congress has passed laws that say otherwise. As things currently stand, I cannot share my experiences over the last six weeks, even though I have twice made the appropriate requests."
Several technology companies that participate in the National Security Agency's surveillance dragnets have filed legal requests to lift the secrecy restrictions that prevent them from explaining to their customers precisely what it is that they provide to the powerful intelligence service – either wittingly or due to a court order. Yahoo has sued for the disclosure of some of those court orders.
While Levinson did not say much about the shuttering of his company – he notably did not refer to the NSA, for instance – he did say he intended to mount a legal challenge.
"We've already started preparing the paperwork needed to continue to fight for the Constitution in the Fourth Circuit Court of Appeals," Levinson wrote. "A favorable decision would allow me resurrect Lavabit as an American company."
Opsahl noted that the fact that Levinson was appealing a case before the Fourth Circuit Court of Appeals indicated the government had a court order for Lavabit's data.
"It's taking a very bold stand, one that I'm sure will have financial ramifications," Opsahl said.
"There should be more transparency around this. There's probably no harm to the national security of the United States to have it publicly revealed what are the legal issues here," Opsahl continued.
The justice department said it had no comment to make. Representatives from the NSA, White House and the Office of the Director of National Intelligence did not immediately reply to a request for comment.